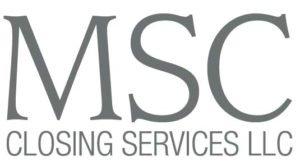 MSC Closing Services, LLC
Website / Print / Sundries
MSC Closing Services, LLC is a full-service real estate closing company located in southern New Jersey. The owner approached me many years ago looking for an update to her website. Over time, I was able to create a unified look for her marketing materials, including an updated logo, website, business cards, post cards, envelopes, pens, and notepads.
The MSC Closing Services website gave Marnee's visitors a plethora of information they needed to make decisions before contacting her. Included on the website is a form for her signing agents to submit information, enabling a streamlined scheduling workflow. Built in WordPress, the ability to edit, move, expand, and back up the site are key when providing a functional and visually pleasing home base for clients and employees.
Thanks for everything. The site looks fantastic and I am getting a ton of positive feedback.
Other marketing materials were designed and produced. Business cards for the owner and all of her 20-plus signing agents, notaries public, and title producers were designed and printed, incorporating colors from her office paint palette. These colors and design continued into post cards announcing the move to a new location. The #10 self-sealing, windowed security envelopes were also designed and printed with the logo, again promoting brand identity. For a bit of pizazz, solid-feeling soft-touch pens of different colors were imprinted with the MSC logo and contact information. These high-quality pens with touch-screen nubs on the ends exude a feeling of quality when you use them, subliminally suggesting to the pen's user that MSC is a quality company. These pens will not only be used in the office, but will accompany note pads that will be sent out to thank those who attended the open-house and while providing a constant reminder about MSC Closing Services.
I received my pens yesterday and love them!! Thank you so much