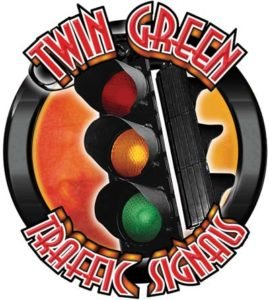 Twin Green Traffic Signals
Website / Video Production / Online Ads / Photography
Twin Green Traffic Signals is a traffic control device reclamation service located in Germantown, New York. Their core business is the salvage and sales of traffic signals, pedestrian signals, mounting hardware, and signs that have been removed from service. Repair, restoration, and service of signals and controllers are also part of their business.
The owner contacted me in looking to have a website built for his business. He had no existing web presence and needed a way to show off his services and what his inventory looked like. Although he does sell through his website, he opted to use the website as a showcase for general inventory imagery and wanted to use eBay to do the actual selling. His website has proved to be very helpful. A number of production companies have found him to purchase signals for films and TV shows, including Mr. Robot, The Good Wife, Batman Begins, Rampage, and the 2020 release of West Side Story. Proper SEO has placed his site on page one of Google searches when looking to buy used traffic signals.
Over the years, the owner has contacted me, looking to produce additional forms of media. One video highlighted a typical signal reclamation trip. Locations included a department of transportation station in Connecticut and his storage yard in Germantown, New York. I directed, captured, and edited the video, including drone footage, animations, and owner's narration. Using some of the photography obtained during the video shoot, I created online marketing materials to show off his impressive inventory.
A couple of years later, I was asked to document an annual, weekend-long meet-up that is attended by fellow collectors, enthusiasts, and those who work in the traffic control industry. This coincided with a signal pick-up run in which things don't go as planned.
Most recently, I was invited back to document a very large signal shipment that was to going to the Dominican Republic. Over the span of two days, I captured the process of loading the trailer and interviews with the company owner and the buyer to better illustrate the event.